Contrary to popular opinion, the high sale price isn't the only thing that counts. You might even say that the price is just the result. If a property possesses certain qualities, it can be deemed an "outstanding property".
These criteria are largely subjective, but most of them are in line with common sense. At the time of writing, there is no official "Prestige" or "Luxury" certification. And those terms aren't trademarks…
A prestigious property must meet more than one criterion. Mirroring the luxury market in general, luxury property connotes quality, refinement, and exclusivity. These concepts evolve and encompass current trends and economic and cultural changes.
There are ten types of property than can be considered luxury property.
Chateaux
There are in the region of 40,000 chateaux in France, and 400–600 of them come up for sale every year, at prices ranging from €500,000 to €30,000,000.
In the Middle Ages, a chateau was a fortified feudal residence. They were first and foremost military buildings which served to defend their owners and villagers.
From the Renaissance period onwards, with war at an end, their architecture began to change. Chateaux became royal or aristocratic abodes, surrounded by turrets, parkland, and French gardens. The main aim of these prestigious properties is to promote the arts and display the wealth of their owners.
18th century chateaux evolved into vast residences located in the countryside with towers and upwards of 800 sq m of living space, home to the village's lord.
In this day and age, chateaux are still popular, and all the more so if they are listed historic monuments. (See below).
Chateaux with vineyards are always popular, especially with Chinese buyers who see them as a potential source of income.
The date of construction also factors into the buyer's decision. Chateaux erected in the 16th to 18th century are the most popular properties, and therefore the most expensive.
People are drawn to chateaux for highly individual reasons: a childhood dream, a love of old masonry, the image of success, and a desire to protect heritage. All of these fans of prestigious properties have one thing in common: an undying passion.
However, the new owners should be forewarned. As Pierre Chassaigne, CEO of Groupe Mercure often states, "A chateau is a labour of love more than anything else". Without that little spark that lets you achieve great things, any investment may be doomed to fail. 
Manors
The first manors appeared in the 15th century, at the end of the Hundred Years' War, at a time when France was returning to prosperity.
There are more than 80,000 manors in France, mostly concentrated in northern and central regions.
A manor is generally composed of a main building and its annexes, covering an area of 600–800 sq m.
Manors are often compared to small chateaux. And just like them, they come with prestige. In days gone by, they were beautiful residences, spacious and built using quality materials. They were inhabited by nobles or gentlemen, and are occasionally referred to as their "country seats".
They differ from a chateau in their purpose. Farm production was of vital importance, and supervised by the lord of the manor.
Unlike the owners of chateaux, the owners of a manor live solely on their harvest. They have no military authority or position of political power.
And this nuance can be seen in the architecture of a manor. Indeed, their owners did not have the right to build dungeons or towers.
Mansions
In the 19th century, mansions were originally inhabited by public figures or members of the bourgeoisie, which is why they are also known as "maisons bourgeoises".
They were initially built in urban settings, before expanding out into the countryside.
You can tell a mansion by its basic square or rectangular shape. Generally spread across two floors, they count 500–600 sq m of living space, with reception rooms with high ceilings, and bedrooms on the first floor. With grounds planted with ancient trees, an impressive, old wrought iron gate signals the property's entrance. 
Traditional homes
Traditional homes combine charm and quality building work, and stand out from standard homes. In a similar vein to Bordeaux's and Toulouse's second homes and small farms, they source the material used in their construction from local resources, things like pebbles, bricks, and tuffeau stone that accentuate their personality and their age.
The subjective aspect is an important one when it comes to traditional homes. It is an aspect that covers a range of highly individual, but very real, criteria. Of course there's luxury, and the building materials used also feature highly, as does the layout of the rooms.
Traditional homes tend to come with a garden, pool, and pool house.
Luxury apartments
This kind of luxury property is most common in major cities, like Paris and Lyon. They are known for their spacious interiors and quality materials, as well as their components, surroundings, and fantastic locations. They are particularly common in Haussmann-style buildings.
It isn't unusual to find luxury apartments with large terraces. Then there's a penthouse. A penthouse is a high-end apartment on the top floor of a building, with a rooftop terrace and garden and exclusive panoramic views of the city.
In the South of France and Lyon, these terraces, also known as "Tropéziennes", are highly sought after.
As are loft apartments, which are proving very popular. First appearing in 1970s America, they have gradually won over France, too.
Loft apartments are built in abandoned industrial spaces. Their structure is often exposed and made using raw materials. They are generally very bright spaces. Architecturally, loft apartments are open plan, and not divided into separate rooms.
Private mansions
Back in the Middle Ages, a mansion was a great princely residence.
But in the 16th century, private mansions became more widespread. These prestigious homes popped up on the streets of Paris and other major cities until the 19th century.
Built from cut stone, marble, or bricks, private mansions are always of the highest architectural quality. They are very spacious and contain many rooms.
In Paris, 400 private mansions remain, of the 2000 that were once built.
Designer homes
Designer homes are unique, having been designed especially for their owner. These homes are, in actual fact, the fruit of a professional architect's imagination. The architect's role is to suggest structures built with innovative materials. They design the project from A to Z, to maximally optimise the construction.
More than just a contemporary home, designer homes are distinctive and are unique in how they adapt to the lifestyle of the person living there.
Filled with cutting-edge technology, they may incorporate green and affordable solutions. Choosing to live in a designer home can also bring environmental savings because often they are designed to exist in harmony with their surroundings.
They usually feature airy spaces, simple forms, clean lines, and a modular design.
Villas
The first villas were built in Ancient Rome for wealthy owners.
Today, however, villas are more commonplace. A villa can be defined as an extremely spacious primary residence or holiday home with a garden. You find villas in the city, by the sea, in the country, and in the mountains.
The real luxury of owning a villa is the size of the rooms and sense of space. The garden, large or small, is an integral part of the villa.
Contemporary homes
Contemporary homes are the homes of today. In this sense, they can be understood as a building that incorporates state-of-the-art techniques, materials, processes, and knowledge.
Transparency is extremely commonplace, to let the light in and create the sensation of space. The landscape plays an active role in creating the harmonious luxury of the space.
New houses can always be built, while older homes become rarer, thereby maintaining their resale value.
Unusual properties
Unusual properties are defined mainly through their distinctiveness. There aren't many unusual properties on the luxury market, because they are extremely popular, and therefore rare.
The term encompasses different kinds of properties. The kinds of properties described above will include examples of unusual homes. As an example, an artist's studio converted into a loft apartment would be an unusual home.
For further
Trends and Lifestyle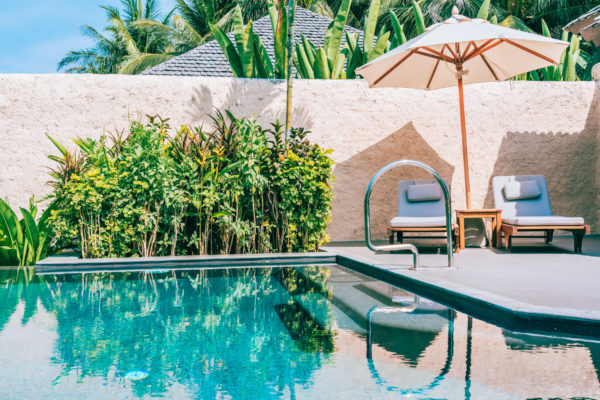 Trends and Lifestyle