Summer is finally here, and with it a multitude of vacation possibilities. While many are turning to sunny beaches, the mountains are gradually becoming the preferred summer destination for many French people. A refreshing change of scenery, summer in the mountains offers a wide range of activities, breathtaking scenery and unique properties. Here's a quick look at this new summer trend that's sure to take you to new heights.
Alpine getaway for mountain lovers
What would you say to waking up at the foot of a mountain, surrounded by majestic peaks and enjoying the pure mountain air? The mountains are the ideal place to relax, detach yourself from the stresses of everyday life and escape the summer heat by enjoying cooler temperatures in the heart of an unspoilt environment.
As well as offering a wide range of winter sports and activities, the mountains are home to breathtaking scenery, from lush green meadows and wildflowers to breathtaking panoramic views and natural waterways where the reflection of peaks on crystal-clear waters can be seen.
Semi-main residences in the mountains: a home at the summit
Many French people choose to invest in a second home or even a semi-main residence in mountain areas, to offer themselves a place to relax for holidays, extended weekends or to live year-round.Weekends or to live there all year round.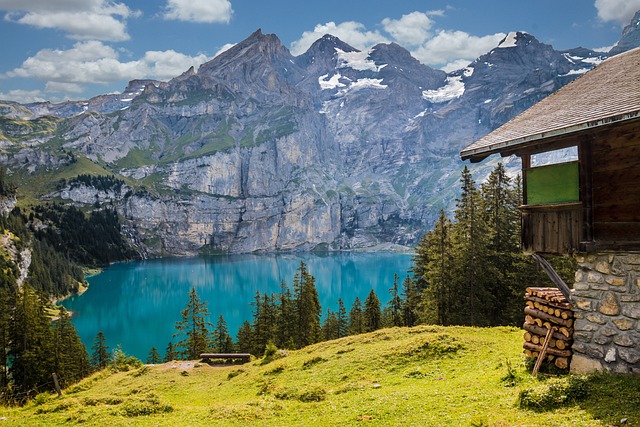 According to the FNAIM, "the Covid effect has also boosted demand for properties located in these great natural spaces, far from noise and pollution. A need accentuated by the heatwave effect and the search for cooler altitudes".
Indeed, whether you're looking to spend Christmas with your family in a resort, enjoy a winter vacation surrounded by friends at the foot of the slopes, or telecommute in the cool of the summer, second homes in the mountains are a big hit.
France boasts some of the world's largest ski areas, including Les Trois Vallées, Les Sybelles and Paradiski in the Alps, and Le Tourmalet and Saint-Lary in the Pyrenees.
For some owners, buying a second home in the mountains also allows them to rent out their property during periods when they are not occupying it. According to a study by the FNAIM, investing in the mountains with a view to renting out your property can ensure a gross return of between 6% and 14%, depending on the ski area. In just one year, a 20% increase in long-term rentals has been recorded in French village resorts, according to a study by Cimalpes, confirming the attractiveness of these summer destinations.
Dream properties at altitude: a growing trend
While the health crisis has had a major impact on French lifestyles and habits, the mountain real estate market remains dynamic. Tourist demand is still high, whatever the season, and most resorts offer a wide range of activities and services.
In the mountains, you'll find a wide variety of properties, from rustic chalets to modern apartments in ski resorts.  Chalets are the most popular choice. The eco-responsible nature of this type of property attracts many future buyers, as does the use of recycled materials, low environmental impact, eco-renovation, respect for nature…
Even if the winter sports season is short (December to March), some properties offer additional facilities to attract more customers, such as heated indoor pools, saunas, spas, hammams and even gyms. These services meet the demands of a clientele that doesn't come to the mountains just to ski.
Investing in the mountains: when charm reaches new heights
The main question to ask yourself before investing in the mountains is the purpose of your real estate purchase: buy in the mountains for pleasure, buy to rent, buy to ski for a few months of the year, buy to hike in summer and ski in winter, buy a semi-main residence to come and telecommute for a few days a week or a month… There are many ways to target your investment in the mountains, but it also depends on the location.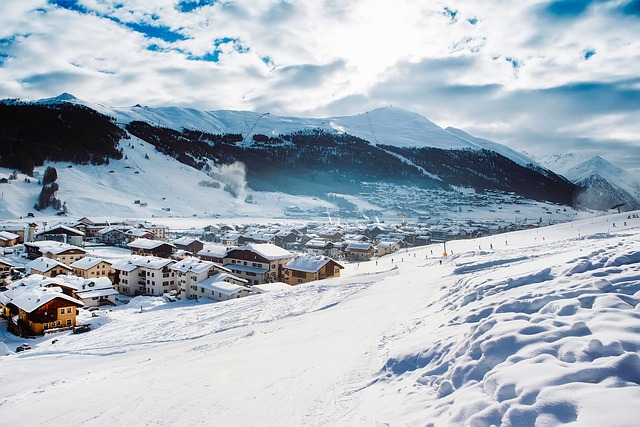 In the mountains, as elsewhere, the choice of location is crucial. Even if you're buying a property in an authentic village resort, in an internationally renowned high-altitude resort, in a charming village or in a mid-mountain town, it's important to choose the right location. An apartment with direct access to the slopes will be more profitable than one in a more remote area.
Access to the ski areas is also an important factor. More restrictive, slower, a few years ago transport was not as developed as it is today.
Today, thanks to coach operators, trains, BlablaCar, funicular railways and numerous motorway access points, it's much easier to get to the mountains.
Whether in a ski resort, a remote village or a big city at the foot of the mountains, buying a property in the mountains is above all a pleasure purchase driven by the desire to change environment and take full advantage of the benefits the mountains have to offer.
The Mercure Forbes Global Properties selection
Whether apartment, house, chalet or ecolodge, mountain areas abound with quality, authentic properties that offer every possible comfort for living at the foot of the slopes and trails. To avoid going off-piste, we recommend that you contact an expert agent who can give you valuable advice on the obligations to be aware of when investing in real estate in the mountains, the charges inherent in rental properties and the most profitable resorts in terms of investment.
Here are some of our most beautiful properties at altitude:
PYRÉNÉES – Chic and uncluttered, this elegant duplex apartment in Bagnères-de-Luchon boasts a breathtaking view of the Vénasque, an overhead parking space and a south-facing terrace.
HAUTES-PYRÉNÉES – In a dominant position overlooking the Vallée des Gaves at Argeles Gazost, with uninterrupted views of the Hautes-Pyrénées, this charming stone house offers all the comforts of mountain living: reception room, 3.5 hectares of land at 1000m altitude, outbuilding and 4-car garage.
AVEYRON – Set in grounds with swimming pool and tennis court, this château nestled in the heart of the valley is perfect for lovers of wide open spaces. A reception room that can be used for professional purposes, a farmhouse comprising 4 buildings and numerous bedrooms give this property its obvious appeal.
ISÈRE – With its lovely mountain views, this 4-storey residence is perfect for a family with children. Its fireplaces and small garden chalet give it absolute charm and blend in perfectly with the mountain atmosphere.
PUY-DE-DOME – Set on a 3000m² plot bathed in light thanks to its breathtaking mountain views, this charming 220m² house includes a swimming pool, two tennis courts, two terraces and a club house.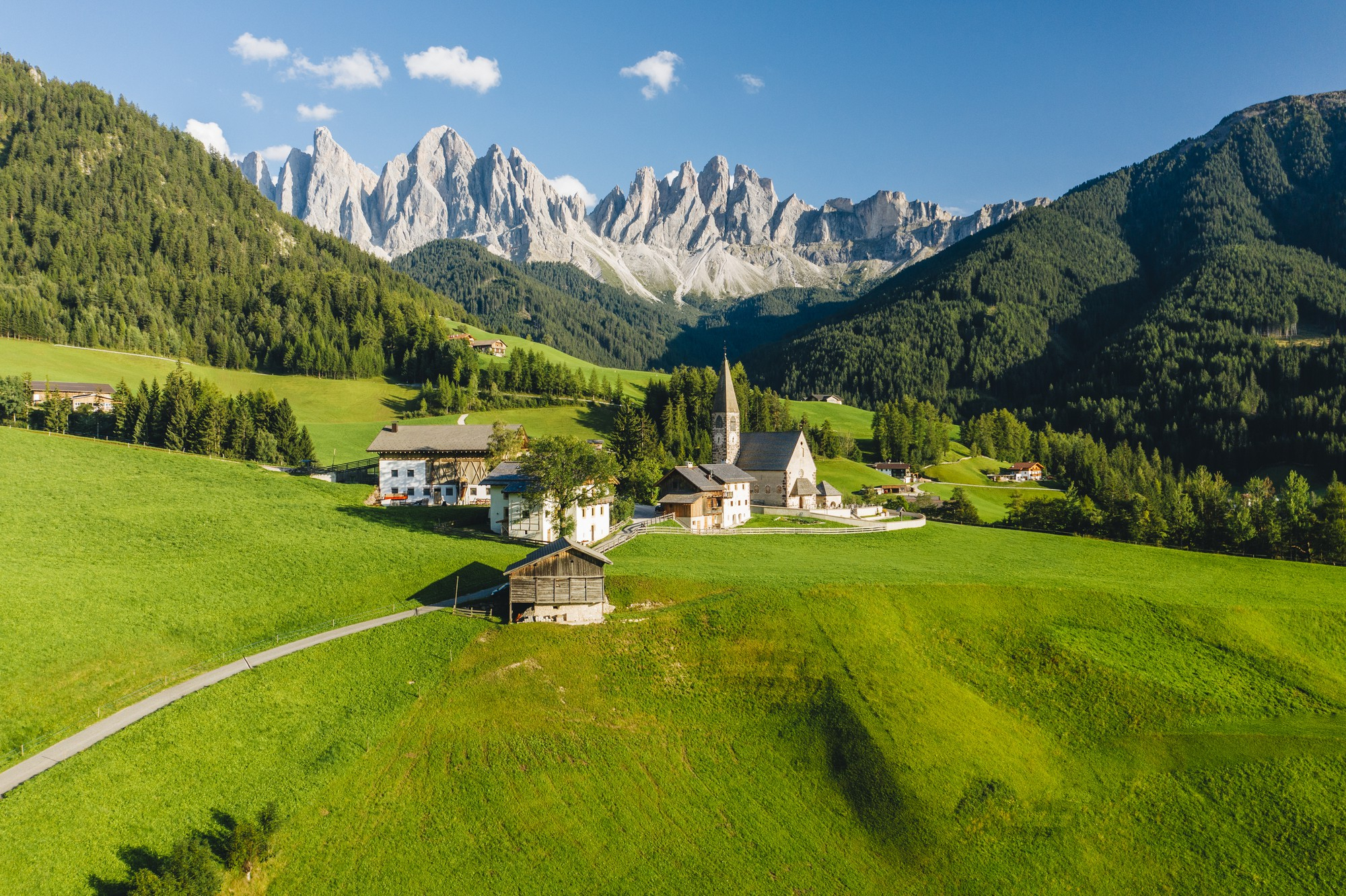 11/08/2023
---
For further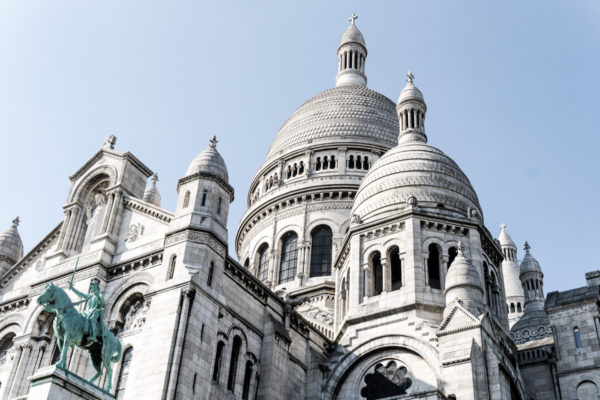 Latest News
Latest News